Direct Mail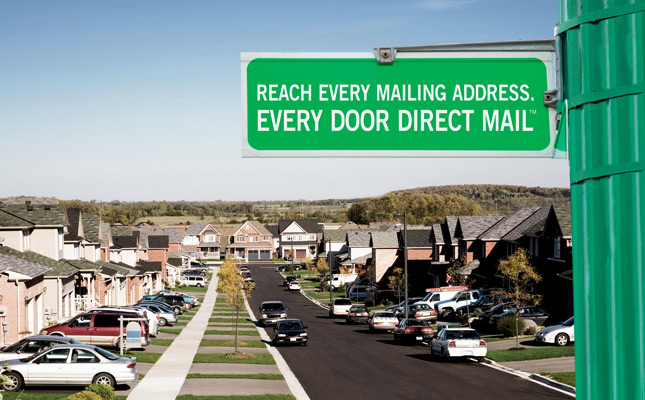 6.25" x 9" Postcards (EDDM Qualified)
6.25" x 11" Postcards (EDDM Qualified)
4"x12" Postcards (EDDM Qualified)
8.5" x 7" Postcards (EDDM Qualified)
8.5"x11" Postcards (EDDM Qualified)
12"x15" Mega Postcard (EDDM Qualified)
---
Key Benefits of Every Door Direct Mail
No Postage Permit Required for EDDM:

When mailing a postcard through the post office traditionally you need a permit which can cost as much as $450 just to open your account. This annual fee has been waived to mail EDDM Retail.


No Mailing List needed for Every Door Direct Mail:

The post office is promoting what is called a simplified address so no mailin g list is needed. You simply have to have the words "Postal Customer" and the post office will deliver your piece to the mailing routes that you request.


Large size card = better response

A Mailing flat is atleast 6.25"x9" or larger size which means you have plenty of room to get your message to your customer. This is over 3 times the size of a 4"x6" postcard and costs 9 cents less!


As close as your local post office:

No need to go through the challenge of finding and understanding how to work with a business mail entry unit. EDDM Retail can be mailed from any post office and you can pay for postage with cash, check or debit card. You can have your printing already prepared and shipped to you and dropped off directly at the post office. This way, you get the lowest postage rate, and you know that your direct mail is being delivered quickly and efficiently.
Every Door Direct Mail Retail lets you market your business to every address in the neighborhood without the need for addresses or names. You save the cost of purchasing a mailing list and you save the annual cost of a postage permit. By eliminating these two expenses, you save hundreds of dollars on your mailing campaign. Combine that with a 66% savings in postage compared to a first class stamp and mail becomes the most powerhouse marketing tool in your arsenal.