Custom Pole Flag
Our custom pole flags can transform your logo or artwork into a dynamic flying reality. Flags are printed with high quality eco-safe inks through our dye sublimination process. Whether you are flying your flag on a pole or simply hanging it in your room, we offer two types of finishing to accommodate your displaying needs. Please see below for details.
Details
Details
Features:
Maximum Size: 70" High X 100'
Resolution: Digitally printed at 720 x 720 resolution
Finishing Options


FREE Grommets
Raw Edges (no hem and grommet)
FREE Hemmed edges
Hemmed Together:
For banners bigger than 120" x 160', we hem multiple banners to accommodate any size. You can't really see the seams where banners are hemmed together once you step away a few feet.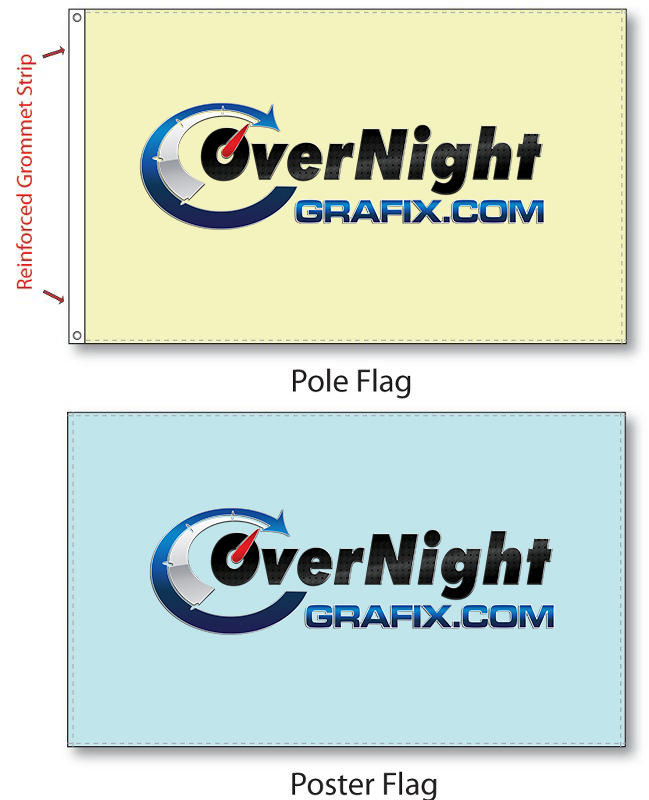 Additional Info
Reviews